A stay in Fountain City will get you away from the hectic day-to-day and slow you down with small town charm. When you're ready to venture away from the Inn you will find plenty to keep you as relaxed or busy as you'd like to be!
Looking to stroll around town and experience local attractions?
Looking for some coffee, drinks, and delicious local food?
Looking to explore natural beauty, wildlife, and amazing geology?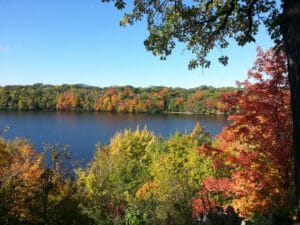 Boating! Fountain City also has two boat landings for direct access to the Mississippi River ( one located on the south end of town by the park and the other is located right downtown Fountain City). As you drive to Winona, You will also see other boat landing area's. Winona, MN which is 6 miles south of Fountain City also has several  marina's and boat landings along with a historic downtown where many shops and eateries are located. If you drive up the river on highway 35,  you will also find many boat landings  and marina's in the small towns as you drive towards Alma, WI. Continue north to Nelson (Nelson's Cheese Factory) , Wabasha (famous Slipperies in Grumpy Old Men movie), Pepin (Laura Ingalls Wilder birthplace). Stockholm and Maiden Rock, WI also have many unique boutique shops, art galleries and eateries. Great drive up the scenic Highway 35!
Whew! And there's more,  google Great River Road, local attractions for our area or any of our local towns websites can direct you to many other activities and places to go visit. You will be amazed at the local activities! Not to mention, our little river town is located conveniently on the Great River Road and makes a great "base camp" if you're a day tripper.